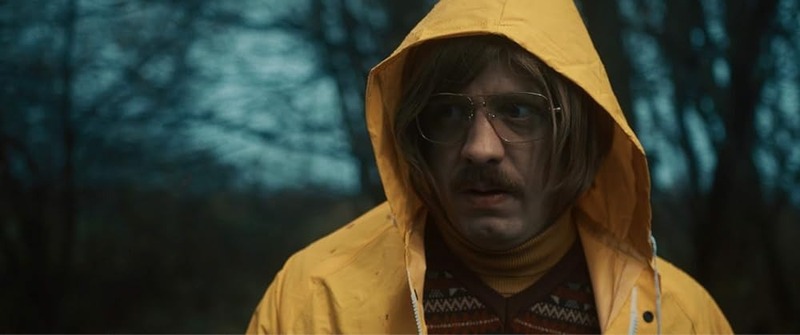 Grief and Cannibalism Intertwine Uniquely
Read Time:
3 Minute, 11 Second
MOVIE REVIEW
Feed Me

–
Genre: Comedy, Horror
Year Released: 2023
Runtime: 1h 36m
Director(s): Adam Leader, Richard Oakes
Writer(s): Adam Leader, Richard Oakes
Cast: Neal Ward, Christopher Mulvin, Hannah Al Rashid, Samantha Loxley, Clare Almond
Where To Watch: gets UK digital release on November 13, 2023
---
RAVING REVIEW: Adam Leader and Richard Oakes' FEED ME is a divergence from their previous venture, HOSTS, showcasing a blend of dark humor and horror. The film's shift from supernatural themes to a gory, cannibalistic narrative marks it as a peculiar yet intriguing addition to indie horror. It introduces us to Jed, played by Christopher Mulvin, a man grappling with grief and drawn into a nightmarish situation with a cannibal, Lionel Flack, chillingly portrayed by Neal Ward. FEED ME impresses with its unconventional approach, marrying horror with comedy in an unsettling and enthralling way.
---
Leader and Oakes mix irony with graphic, visceral storytelling in their second directorial outing. They delve deep into themes of loss, isolation, and the darker aspects of the human psyche. The narrative of FEED ME centers around Jed's journey through despair following a personal tragedy, leading him into the macabre world of Lionel. Lionel's character, surrounded by dark decor, is as complex as he is memorable, resembling figures of historical infamy. The film's striking portrayal of cannibalism, enhanced by impressive special effects, escalates the horror to new heights.
At the heart of FEED ME is a compelling study of contrasts. The film navigates through the heavy themes of grief and loneliness, filtered through a lens of dark humor, offering viewers a fresh perspective on these intense subjects. Jed's character encapsulates profound human suffering, while Lionel, as a morally conflicted cannibal, reflects real-life complexities.
The film distinguishes itself with its remarkable visual effects, a notable achievement, especially given its modest budget. Each scene is meticulously crafted; Lionel's home, in particular, becomes an integral part of the narrative, reflecting the film's dark themes while maintaining an air of eerie familiarity.
I would have liked to have seen the darker take on the film, though. At the same time, I can appreciate the comedic interjection; this story could have been compelling if it were allowed to exist as just the horrors of the world that it showed instead of interspersing the lighter elements.
In conclusion, FEED ME is a testament to the creative and innovative vision of Directors Adam Leader and Richard Oakes. More than just a film, it's a thought-provoking and engaging work that challenges viewers to confront the uncomfortable realities of human nature. By melding horror, comedy, and heartfelt storytelling, FEED ME distinguishes itself as a noteworthy film in the genre, offering a unique perspective on the timeless theme of humanity's dual nature.
For more reviews, please visit https://linktr.ee/overlyhonestmr
Follow me on Letterboxd, Instagram, Twitter, and YouTube. Find my social media accounts on most platforms simply by searching Overly Honest Movie Reviews.
I'm always happy to hear from my readers; please say hi or send me any questions about movies.
[photo courtesy of BINGO FILMS]
MY SAG-AFTRA STRIKE STATEMENT:
As an advocate for creators, actors, and writers, I firmly stand with SAG-AFTRA in their current strike. The entertainment industry is built on these individuals' extraordinary talents, and their contributions must be appropriately recognized and rewarded. They deserve fair compensation, sensible work hours, and respect for their creative rights. I believe in the power of unity and collective action, and I'm steadfast in my support for their fight for better working conditions and fair remuneration. Together, we can shape a more equitable future in the entertainment world.
#SAGAFTRA #SAGAFTRAStrong