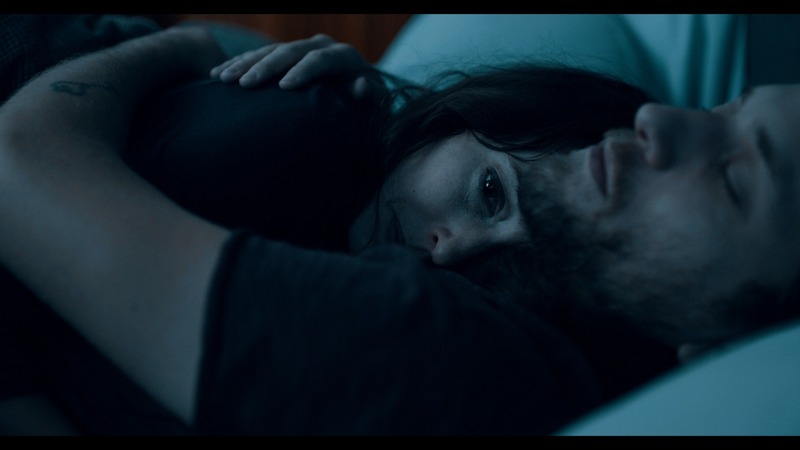 Quantum Physics Meets Self-Discovery
Read Time:
3 Minute, 13 Second
MOVIE REVIEW
Ingress

–
Genre: Sci-Fi
Year Released: 2023
Runtime: 1h 58m
Director(s): Rachel Noll James
Writer(s): Rachel Noll James
Cast: Tim DeKay, Christina Ulloa, Chris Soldevilla, Rachel Noll James, Johnny Ferro, Barbara Deering, Richard Noll
Where To Watch: release information TBD
---
RAVING REVIEW: After watching INGRESS, I was swept away into a realm oscillating between the intimately familiar and the expansively surreal. It's a cinematic concoction that's as deeply personal as it is universally resonant. Rachel Noll James, donning the hats of writer, director, and lead, infuses the narrative with a genuineness that's as refreshing as rare in the indie film landscape. While there is no doubt that the film is an independent feature, it pushes the boundaries to a point where you will often forget that.
---
In the nucleus of INGRESS is a widow's heartfelt quest across time and dimensions, her pain and resolve palpably etched into every frame. James's life tapestry lends a striking reality to the supernatural elements, her soul stitched into the fabric of the film's narrative. Something about the performance pushes the film beyond what you expect.
Bainbridge Island, with its enchanting vistas, is more than a picturesque setting in INGRESS; it's a silent narrator, shaping the emotional contour of the tale. The screenplay tackles quantum physics and introspective journeys, subjects that James holds close, thanks to her father's influence. The exploration of mental well-being and the path to self-acceptance give this film layers that reward the viewer.
INGRESS is a testament to the power of collaborative artistry, a beacon for the local creative landscape. Tracing James's career is like following a constellation, each point a significant moment of transformation. From her formative acting days to a serendipitous workshop that led her to writing and directing, each step was a foundational stone toward INGRESS. The shift from bustling LA to the serene Bainbridge Island was not merely geographical but marked a significant chapter in her creative saga.
Moreover, James has become an architect of change within the industry. Co-founding Emergence Films, she takes a definitive stand for inclusivity and diversity in cinema, ensuring that the screen reflects the rich tapestry of human experiences. This film isn't just a milestone in James's voyage; it's a beacon for aspiring filmmakers and a testament to the transformative power of storytelling.
INGRESS is a journey you undertake, a dialogue you partake in. It's a cinematic endeavor that invites reflection long after the screen fades to black. James has not just made a film; she's woven an intricate narrative that celebrates personal evolution, artistic collaboration, and the relentless pursuit of one's dreams. This is indie filmmaking at its most poignant and profound.
For more reviews, please visit – https://linktr.ee/Overlyhonestmoviereviews for more info.
Follow me on Letterboxd, Instagram, Twitter, and YouTube. Find my social media accounts on most platforms simply by searching Overly Honest Movie Reviews.
I'm always happy to hear from my readers; please say hi or send me any questions about movies.
[photo courtesy of EMERGENCE FILMS]
MY SAG-AFTRA STRIKE STATEMENT:
As an advocate for creators, actors, and writers, I firmly stand with SAG-AFTRA in their current strike. The entertainment industry is built on these individuals' extraordinary talents, and their contributions must be appropriately recognized and rewarded. They deserve fair compensation, sensible work hours, and respect for their creative rights. I believe in the power of unity and collective action, and I'm steadfast in my support for their fight for better working conditions and fair remuneration. Together, we can shape a more equitable future in the entertainment world.
#SAGAFTRA #SAGAFTRAStrong