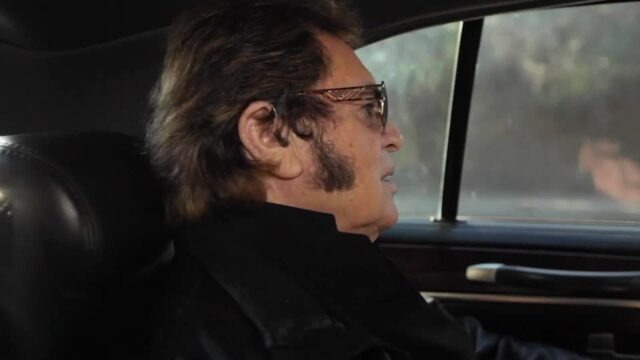 A Musical Journey Five Decades Strong
Read Time:
3 Minute, 11 Second
MOVIE REVIEW
Engelbert Humperdinck: The Legend Continues

–
Genre: Documentary
Year Released: 2023 Cleopatra Entertainment Blu-ray
Runtime: 1h 15m
Director(s): Steven Murray
Where To Watch: available November 14, 2023; pre-order here www.cleorecs.com, www.mvdshop.com, or www.amazon.com
---
RAVING REVIEW: ENGELBERT HUMPERDINCK: THE LEGEND CONTINUES is a cinematic exploration that dives deep into the heart and soul of a musical titan. Directed with soul and sensitivity by Steven Murray, the film is a symphony of intimate anecdotes, dazzling concert footage, and insightful commentary. It's more than a visual treat; it's a journey through the life of Engelbert Humperdinck, a man whose timeless music has captivated hearts worldwide. With unparalleled access to Humperdinck, the film is a deeper dive than we would have seen otherwise.
---
Under Murray's direction, the film emerges as a vibrant examination that intricately combines the personal and professional facets of Humperdinck's life. It is a rich blend of heartwarming stories, exclusive performances, and a sprinkle of cinematic gold, painting a comprehensive portrait of a voice that has reverberated through generations. The journey through Humperdinck's life and career was fascinating; as someone who had heard his music but never really knew much about him, it was a very digestible experience.
The documentary offers an intimate glimpse into the life of Arnold George Dorsey, who was born in 1936 in Madras, British India. Viewers are journeying through his transformation from a modest nightclub saxophonist to the world-renowned musical sensation Engelbert Humperdinck. The film highlights his early struggles, showcasing his relentless drive and eventual ascent to international fame—the celebrity who almost missed his moment.
Murray's directorial approach draws us into Humperdinck's life, blending his past and present to craft a narrative as lyrical as his songs. The film's structure mirrors the ebb and flow of a concert, seamlessly transitioning from his modest beginnings to his remarkable achievements, including his record-breaking album sales and numerous awards. Speaking of awards, he's got more than I could have imagined, from unfathomable record sales to just about every individual artist award you can think of.
One of the film's highlights is the portrayal of Humperdinck's live performances, where his presence and musical prowess shine. His concerts, a blend of original hits and covers, showcase his diverse artistic talents. Seeing him in concert would be an experience that even this documentary can't quite make you feel; I think it would be similar to seeing Elvis live.
ENGELBERT HUMPERDINCK: THE LEGEND CONTINUES is an eloquent tribute to Humperdinck's enduring influence. It captures his ability to inspire across generations, painting a picture of a legacy that transcends commercial success and delves into his profound impact on his audience and the music industry at large.
The film is an ode to resilience, passion, and the unending allure of music. It is an immersive cinematic experience that invites viewers to embark on the musical odyssey of a legendary figure. ENGELBERT HUMPERDINCK: THE LEGEND CONTINUES is not just a retrospective of a musician's career; it's a celebration of a life lived in harmony with music's powerful and transformative magic. This documentary is a must-watch for Humperdinck's fans and anyone who appreciates the beauty and power of musical artistry.
For more reviews, please visit https://linktr.ee/overlyhonestmr
Follow me on Letterboxd, Instagram, Twitter, and YouTube. Find my social media accounts on most platforms simply by searching Overly Honest Movie Reviews.
I'm always happy to hear from my readers; please say hi or send me any questions about movies.
[photo courtesy of CLEOPATRA ENTERTAINMENT, MVD ENTERTAINMENT]