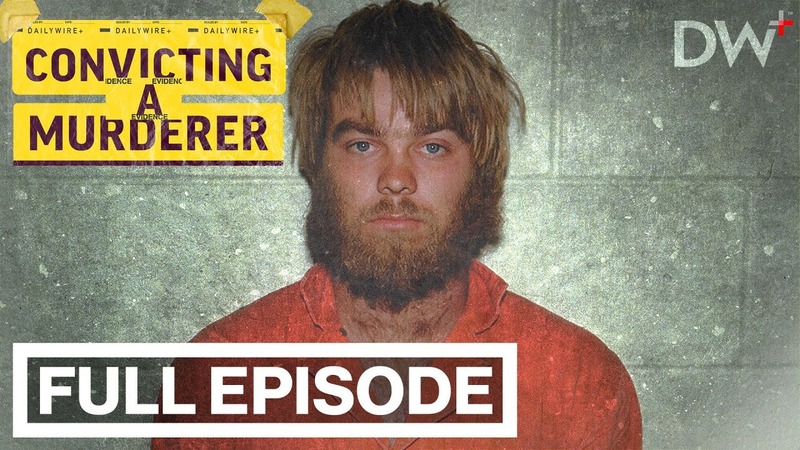 Disturbing Details Unearthed and Questioned
Read Time:
3 Minute, 51 Second
MOVIE REVIEW
Convicting A Murderer – Episode 8

(adult content)
Genre: Documentary
Year Released: 2023 –
Runtime: 10 x 45m episodes
Where To Watch: Episode eight will be live on DailyWire+ tomorrow, followed by one episode each Thursday after; Ep 1-2 are in front of the DailyWire+ paywall, and three onward are for members only.
See my reviews for previous episodes here:
Episodes 1-3 here: mailnewsgroup.com/ohmr/murky-waters-of-legal-drama
Episode 4 here: mailnewsgroup.com/ohmr/shifting-perspectives-engaging-narratives
Episode 5 here: mailnewsgroup.com/ohmr/officers-roles-under-microscope
Episode 6 here: mailnewsgroup.com/ohmr/conjectures-courtrooms-and-candace-owens
Episode 7 here: mailnewsgroup.com/ohmr/navigating-through-evidence-fog
---
RAVING REVIEW: Gather around true crime enthusiasts and curious onlookers alike, for CONVICTING A MURDERER sets the stage to pull us into the thick, perplexing jungles of judicial mysteries and gut-wrenching reverberations, spotlighting the notorious Steven Avery case. This docuseries doesn't just narrate; it envelopes you in a mystery where doubts and suppositions loom, inviting you on a haunting and uncertain ride through the complex narratives and shadowy truths. Buckle in for more of a tale where each revelation subtly shakes the sands beneath our understanding of justice and moral integrity, constructing a masterful symphony of perplexity and disquiet.
---
Amidst the relics of Teresa Halbach's demise, mainly unraveling in the poignant eighth episode "Bones," the unnerving specter of critical details emerges, pushing viewers to wrestle with facts previously overshadowed, and in doing so, CONVICTING A MURDERER finds its tempo amidst the sea of true-crime sagas. We grapple with unsettling discoveries, stirring a deep-seated skepticism towards the impartiality and completeness of the original trial and its earlier covered narrative.
Acting as our guide, Candace Owens takes us through this expanse, shrouded mystery, as her intentions still seem elusive in the docuseries' dimly lit corridors. Her journey through these twisted, contradiction-riddled tales challenges us, the audience, into a vexing curiosity, skepticism, and whispering doubts. The accounts—elaborate and complex—often materialize only post external validations, nudging an unwelcome shadow upon their authenticity and stimulating a curious thought upon the genuineness of the unfolding chapters. Each episode challenges the viewer on multiple levels.
The spotlight is thrown onto the methodologies or the inadequacies of the police work and evidence presentation, introducing an enthralling subplot of mystery and suspicion within an already elaborate case. Steadfast and enigmatic, Owens continues her walk through truth and justice, her occasional and somewhat conventional remarks counterbalanced by a seemingly unwavering dedication to the case, embroidering the tale with intricate patterns of doubt regarding her reliability and intent. Is she a relentless seeker of truth or a subtle, potent actor with deeper intentions, where freedom and justice hang, balanced on the precipice of moral integrity and historical accuracy?
CONVICTING A MURDERER resonates, rumbles, and reverberates through the halls of legal and moral quandaries. Sailing through the unnerving echoes of Halbach's tragic fate and the lingering suspicions encasing Avery's involvement, it solidifies itself not just as a chilling dive into legal abysses but as a perpetual echo through the vast, complex chambers of American justice, poignantly haunting, persistently resonant, and eternally enigmatic.
While exploring this review, I strive to maintain respect for all involved parties and acknowledge the real, significant impact of the events depicted in the docuseries. The intent is to explore the presentation, narrative style, and the resulting audience impact of CONVICTING A MURDERER without minimizing the lived experiences and ongoing struggles of those intimately connected to the case.
For more reviews, please visit – https://linktr.ee/Overlyhonestmoviereviews for more info.
Follow me on Letterboxd, Instagram, Twitter, and YouTube. Find my social media accounts on most platforms simply by searching Overly Honest Movie Reviews.
I'm always happy to hear from my readers; please say hi or send me any questions about movies.
[photo courtesy of DAILY WIRE+]
MY SAG-AFTRA STRIKE STATEMENT:
As an advocate for creators, actors, and writers, I firmly stand with SAG-AFTRA in their current strike. The entertainment industry is built on these individuals' extraordinary talents, and their contributions must be appropriately recognized and rewarded. They deserve fair compensation, sensible work hours, and respect for their creative rights. I believe in the power of unity and collective action, and I'm steadfast in my support for their fight for better working conditions and fair remuneration. Together, we can shape a more equitable future in the entertainment world.
#SAGAFTRA #SAGAFTRAStrong