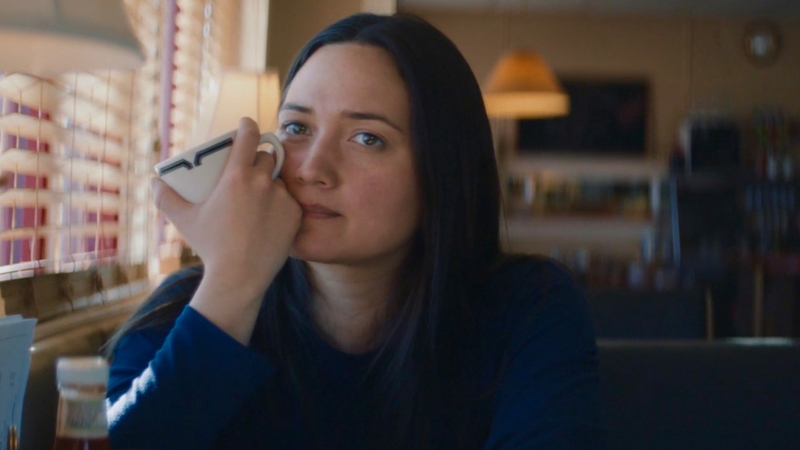 Rediscovering Heritage Through Film
Read Time:
3 Minute, 11 Second
MOVIE REVIEW
The Unknown Country

–
Genre: Drama
Year Released: 2022, 2023
Runtime: 1h 25m
Director(s): Morrisa Maltz
Writer(s): Morrisa Maltz
Cast: Lily Gladstone, Raymond Lee, Richard Ray Whitman, Lainey Bearkiller Shangreaux, Devin Shangreaux, Jazmine Shangreaux, Pam Richter, Scott Stample, Dale Leander Toller, Florence R. Perrin, Teresa Boyd
Where To Watch: now On Digital here www.musicboxfilms.com, on DVD/Blu-ray November 21, 2023; pre-order here www.amazon.com
---
RAVING REVIEW: THE UNKNOWN COUNTRY is a film redefining the boundaries of traditional storytelling. Under Morrisa Maltz's direction, this journey is not your typical dramatic fare. It's an odyssey into the depths of the protagonist Tana's soul, portrayed with heart and depth by Lily Gladstone. The film weaves a fictional tale with real-life fragments, delivering an authentic snapshot of America's diverse look and feel.
---
THE UNKNOWN COUNTRY is a beacon of innovation in today's cinematic landscape. Maltz takes a bold leap, crafting a narrative that mirrors life's unpredictable twists and turns. This departure from the conventional linear storyline might initially disorient viewers accustomed to traditional plots, but it's a gamble that enriches the film with a refreshing, immersive perspective.
Gladstone's stellar performance as Tana is at the film's heart. She delves deep into her character, capturing the essence of Tana's internal struggles and desires with a blend of subtlety and intensity. Her interactions with various characters who are not professional actors infuse the story with a raw, genuine quality. Brimming with unscripted reality, these encounters offer a multi-faceted view of the American experience.
From a visual standpoint, THE UNKNOWN COUNTRY is a cinematic marvel. Cinematographer Andrew Hajek skillfully juxtaposes expansive, breathtaking shots of the American wilderness with intimate, personal moments. However, the film's bold pacing and structural choices might differ from everyone's preference. It's slow unfolding and deviation from standard plot trajectories can challenge the patience of viewers seeking more immediate narrative gratification. Furthermore, while the episodic format showcases an array of experiences, there are moments where the storyline craves a tighter weave to enhance its cohesiveness.
Despite these narrative risks, THE UNKNOWN COUNTRY is a testament to the power of innovative filmmaking. It invites viewers to engage with its content, rewarding those willing to embrace its unconventional approach with a rich, genre-defying experience.
In conclusion, THE UNKNOWN COUNTRY offers more than just a story; it's a profound exploration of identity, loss, and connection. Maltz's directorial vision, combined with Gladstone's evocative performance, results in a film that captivates the eyes and stirs the soul. This film is for those seeking cinema transcending ordinary storytelling, providing an insightful and intimate look into the American spirit.
In THE UNKNOWN COUNTRY, audiences don't just watch a movie; they embark on a heartfelt journey of discovery and connection. It is an intricate tapestry of life and emotions, blending the surreal with the real, pushing the boundaries of film narrative. It's a journey that resonates on multiple levels, challenging viewers to look beyond the surface and dive into the depths of human experience. Through its unique storytelling and visual mastery, THE UNKNOWN COUNTRY stands as a remarkable achievement in contemporary cinema, offering a fresh perspective on the stories we tell and how we tell them.
For more reviews, please visit https://linktr.ee/overlyhonestmr
Follow me on Letterboxd, Instagram, Twitter, and YouTube. Find my social media accounts on most platforms simply by searching Overly Honest Movie Reviews.
I'm always happy to hear from my readers; please say hi or send me any questions about movies.
[photo courtesy of MUSIC BOX FILMS]